Yoga is the science of liberation founded in India by the great Yogis. Often we suffer when our body or mind is not in harmony with our life. By cultivating the habit of a yoga practices, one can heal the body as a whole, overcome the stress and suffering of the mind. Yoga teaches us to take charge of our health and well being so that one can radiate peace. And happiness is born.
NUTHAN MANOHAR of Me Met Me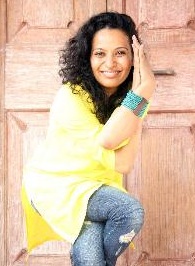 When it comes Yoga, Nuthan is a Postgraduate Yoga and a Behaviour Specialist. She has over 15 years of expertise in influencing community and individual behaviour. She is been placed among the top yoga therapists in India. She is also a TEDx speaker. It was in 2010 Nuthan decided to pursue her passion for yoga, healing and transforming lives. She started her teaching career at the premium yoga chain Pure Yoga, Hong Kong and now teaches across South East Asia, Middle East and Europe. Nuthan was the coordinator for Evolution Asia Yoga Conference. Me Met Me was conceived by Nuthan to focus extensively on bridging modern research and ancient wisdom of Yoga to create tools and treatment modules. She was one of the founders of Anbodu Kochi – A Responsible Social project on Chennai Flood Management.
This is an invitation to Join her transformational sessions, workshops and residential retreats to realign your life with your true potential-to find the you in you. Lifestyle Yoga retreats at Sukhayus are a perfect blend of exciting Yoga sessions with personal guidance of Nuthan coupled with the rejuvenating Ayurveda wellness secrets of Sukhayus by  Punarnava Ayurveda
Sukhayus Ayurveda Wellness Heritage
Sukhayus is the premium wellness brand of Punarnava Ayurveda, a 25 year old Ayurveda Hospital with NABH accreditation.Sukhayus is meant for the wellness therapies and Yoga retreats.Presently Sukhayus has one Heritage Centre at Fort  Kochi, carrying a rich history and heritage with a unique blend of Dutch, Portuguese, British, Jewish and Arab influences. The second one at Cherai,a unique destination with Ocean on one side and Backwaters on the other side with a long stretch of sandy beach.The ultimate holistic wellness destination offering the best of Ayurveda and a wide range of alternative healing and restorative therapies.
The wellness  programoffered at Sukhayus as a part of our Yoga Retreats ia a totally tailor-made to suit each individual's unique body constitution. The treatments offered here are designed with a scientific approach, while drawing inspiration from nature. A careful assessment is made of the individual's physical, physiological, mental, aesthetic conditions before treatment is prescribed.
Beautiful Life
Residential Retreats for Women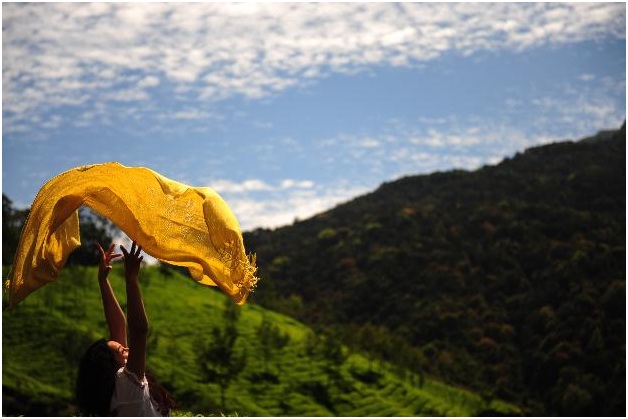 Beautiful Life is a sacred workshop exclusively for women. It is inspired from various mindful rituals across cultures that helped women rediscover their inner radiance. The sessions are an inspiring blend of science and ancient sensibilities that helped to heal, energize, empower and smile. The session includes Sweet Spot- a body breath practice that helps you release trauma and find pleasure, use of special blends of aromatherapy oils, meditation and soothing chants.
Women juggle many roles and have less time to care for themselves,  owing to this 3 out of 4 working women are suffering from lifestyle related illnesses. Beautiful Life teaches methods to find health and happiness. Beautiful Life emphasizes on how women can have a more rewarding sense of self and lead a fulfilling life.
Similar workshops are been conducted in Hong Kong, Bali, Stockholm, France, Pondicherry, Goa,  and Cochin. Has been featured in various TV, Newspaper etc for its practicality in dealing with lifestyle issues that effect women.
Highlights
Guided meditation to realign with our inner purpose, to heal the heart etc
Daily Sweetspot Yoga- a unique body-breath and mind balancing session that helps release stress and reclaim happiness.
Daily Interactive Discussions, Mindfulness Practices
Aromatherapy, soothing chants, mindfulness techniques
Interactive discussion on significance of mindful rituals, life purpose, goddess archetype, peak performance etc
Creation of a support community to stay motivated and joyful
Journaling, Outdoor activities etc
Local Experience programs
Ayurvedic Rejuvenation therapy programs
Healthy Diet
Benefits
Participants feel a great sense of relief, surge of joy and feel empowered
They let go of stress and learn tools that aid in stress relief
They gain a better understanding of how the brain works and why they feel guilty if they take care of themselves and thus they become more responsible of their health
They see the effects of social conditioning and learn to let go of them, so that they can perform better at work.
Suggested Ayurveda Modules
Body type, daily routine seasonal routine and its adaptation for women.
Diet and practices based on ayurveda for radiance
Hormonal Health
Purgation as per doctor advice
Living a wholesome, happy life according to ayurveda
Rejuvenating Ayurveda treatment
Social Share